Coworking Plus in Barcelona
This space follows the same characteristics as our coworking GBC, with a plus and is the best furniture and largest storage capacity, is a premium space with 2 stalls.
What does coworking Plus include?
The registered office, tax and commercial address.
Large work table, drawer unit, wardrobe and ergonomic chair.
All expenses included (high speed internet, cleaning, electricity, water, air conditioning…)
Reception and attention of your visitors, as well as your correspondence and parcels, by multilingual staff.
Access to common areas such as cafeteria and terrace.
Access every day of the year by means of an access control system.
Parking (extra = 75€+VAT/month)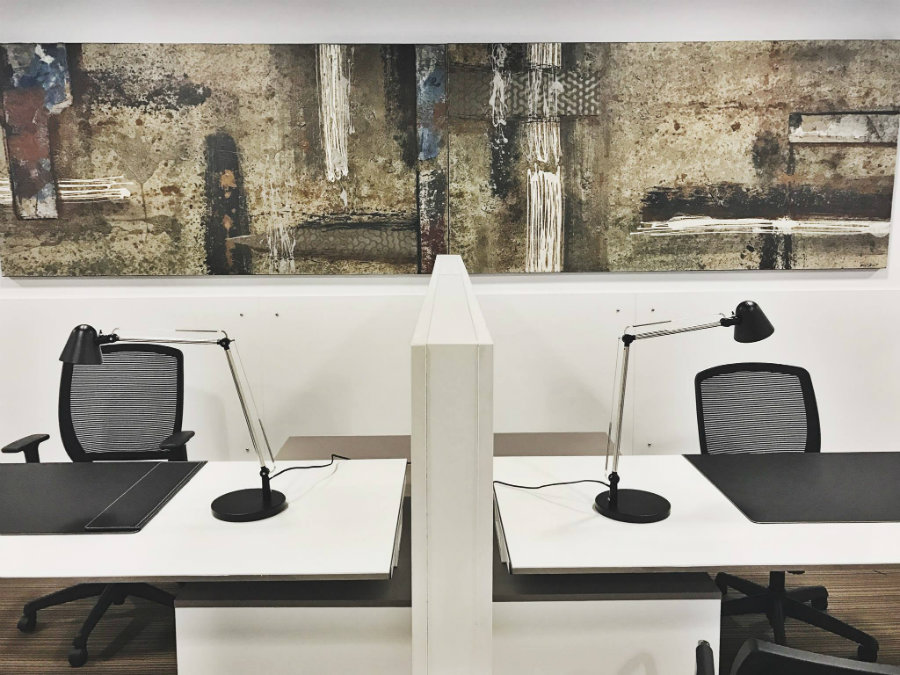 Why choose Coworking Plus at GBC Business Center?
Because you have at your disposal a network of the group's business centres, where you can work or meet freely in our Business areas, all you have to do is identify yourself as a client and you will be able to make use of it at no extra cost.
Very close to Ronda de Dalt, with easy access and courtesy parking for visits to the same property.
Next to metro (Vallcarca), bus and railway stops (Av. Tibidabo) and 20 minutes from the airport.
Banks, post offices, supermarkets, clinics Delfos and Teknon, Campus La Salle Bonanova; all the advantages of working at the confluence between the districts of Gracia and Sant Gervasi.
Because we will be delighted to provide the best service and professionalism. From our experience we know that all this is transmitted indirectly in your business. Do you need more reasons? Try us for free, we know you won't regret it!
Why choose Coworking Plus ?
A space in which the design and distribution stand out, the furniture serves to equip and create different work areas and, therefore, provide solutions to multiple needs.
Indirectly and directly, the furniture influences the mood of the worker, his productivity and helps him feel more connected with the company. The fact of carrying out daily tasks in an office that takes into account the comfort and convenience of the worker has a direct impact on their performance. Definitely, the welfare of the workforce is due to many factors and the furniture is only part of the equation. It is up to all those responsible for the organization to combine them all to create the best possible workspace.
The optimization of the space, its ergonomics and the facilitation of individual or group work, enhance the attraction and retention of internal talent. It also makes it stand out the corporate image that is projected for the public.
In this type of space you can have all the advantages that derive from classic coworking but with an extra distinction and personality. The wide distribution and the selected furniture, are designed so that you can develop your business activities in the most comfortable way and always taking into account a defined style.
More options that may interest you
We have a wide range of offices for you to enjoy your ideal workspace
We have the best coworking areas in Barcelona simply choose the one where you feel best