Workspaces for Startups in Barcelona
We know that the immediacy of results that requires a Startup, so in GBC we have workspaces for Startups where you start to launch your project, we have cozy spaces, excellent internet connection guaranteed, and if you want to customize your space, just tell us.
If you choose your work space in GBC Business Center, you will find a pleasant place and to your measure, to count on all the means to begin immediately to produce, you will not have to dedicate practically time and very valuable resources to put the machinery of your enterprise in march.
Our flexible hours will also allow you to concentrate on those hours in which you are most productive, as you can access work when it is most convenient for you.
We invite you to complete the form, through which Silvia will contact you as soon as possible.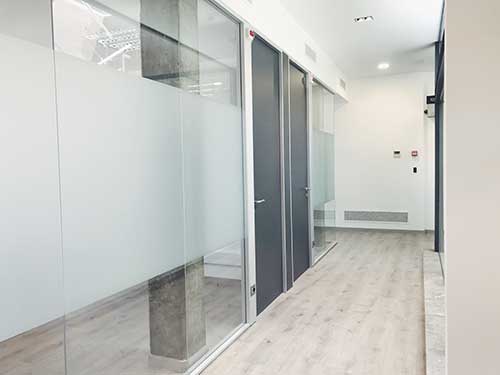 Why host your Startup at GBC Business Center?
Because you have at your disposal a network of the group's business centres, where you can work or meet freely in our Business areas, all you have to do is identify yourself as a client and you will be able to make use of it at no extra cost.
Very close to Ronda de Dalt, with easy access and courtesy parking for visits to the same property.
Next to metro (Vallcarca), bus and railway stops (Av. Tibidabo) and 20 minutes from the airport.
Banks, post offices, supermarkets, clinics Delfos and Teknon, Campus La Salle Bonanova; all the advantages of working at the confluence between the districts of Gracia and Sant Gervasi.
Because we will be delighted to provide the best service and professionalism. From our experience we know that all this is transmitted indirectly in your business. Do you need more reasons? Try us for free, we know you won't regret it!
More options that may interest you
We have a wide range of offices for you to enjoy your ideal workspace
We have the best coworking areas in Barcelona simply choose the one where you feel best